Note:  Since Sturgis/Whitefield (Beat 4 of Oktibbeha County) is so close to Choctaw and Winston counties, don't forget to page down to #3 and access the census transcriptions available there.

Note:  The Oktibbeha 1930 Census is now available through Heritage Quest and the NARA as well as online through Ancestry.com and Genealogy.com. 

This page was last updated on: November 22, 2005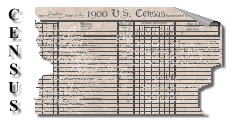 Oktibbeha County is split up into five beats.  As you look through the original census records, you will notice that the records are grouped by beat.  These were traditionally the different police beats.  Even if you don't know the district number of where your ancestors lived (they changed every census year), you can still find them by knowing the beat.  Beats 1 and 2 encompass the area around Starkville, Adaton, Longview, and the university.  Beat 4 includes the area of Sturgis, Bradley and Longview.  Beat 3 includes the area around Maben and Double Springs.   Beat 5 includes the area around Choctaw Agency and near the Noxubee River.